Date: Sunday, August 28th, 2016
Time 5 pm
Venue: Mission Brewery
Address: 1441 L St, San Diego, CA 92101
Event Type: Informational Workshop
Age restrictions: None (All Ages)
SPACE IS LIMITED FOR THIS EVENT, AND PRE-REGISTRATION IS PREFERRED. To reserve your tickets see the end of this post.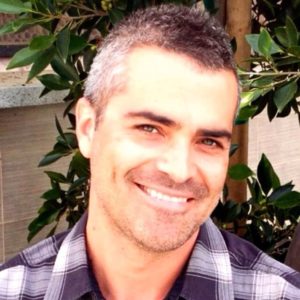 The San Diego Songwriter's Guild is honored to welcome Jerimaya Grabher, Founding Partner and Manager of Global Positioning Services (GPS), a full service music management company with offices located in Santa Monica and New York.
At this event Jerimaya will share his insight on how the business actually WORKS for writers and artists and discuss tangible issues and strategies that writers of all levels will be able to leverage as they navigate the complex business of music and songwriting. We will also plan to have an extensive Q&A exchange where attending members and guests will be able to seek expert guidance on any number of varying concerns regarding the challenge of blending the commercial and artistic aspects of the craft.
With extensive experience as a panel expert across a variety of topics, Mr.Grabher appreciates that a lot of people operating outside of the industry have limited understanding of how things actually work and is eager to share his perspective and knowledge with our membership.Topic covered but not limited to performing rights, publishing, A&R, and breaking into the business.
About Jerimaya Grabher:
Jerimaya Grabher has an extensive creative background in the music making side of the music industry. In 1994 he joined the A&R department at A&M Records in Hollywood, CA. As a talent scout, he was responsible for seeking out new unsigned artist talent from around the country and assisting in the A&R direction of albums for artists ranging from Jonny Lang to Monster Magnet to The Neville Brothers. During his 4-year tenure at A&M Records, Jerimaya identified the need for a business-to-business directory of record producers & engineers and created the RPM Directory in 1997. The only directory of its kind, the RPM Directory was offered by subscription and featured production credits and contact information for the top recording professionals in the industry.
In 1998, Jerimaya moved the printed RPM Directory online and launched RPMDirect.com. This same year Jerimaya joined the Windham Hill/Private Music label group at BMG Entertainment in Beverly Hills, CA as Director A&R. Here he was responsible for executive producing albums from Mark Isham, Tracy Scott Silverman, Lisa Lynne and some of the label's lauded compilation series. In 2000, Jerimaya formed an independent A&R company and consulted for record companies and unsigned recording artists. In 2004, Jerimaya joined The Sanctuary Group's Producer/Engineer Management division in Los Angeles, CA as a client manager, representing clients such as Dennis Herring, Ethan Johns, Joe Chiccarelli, Jacquire King, Nathaniel Kunkel. In 2005, Jerimaya co-founded Global Positioning Services Inc. with James Phelan representing some of the world's top producers and engineers and recording artist management firm based in Santa Monica, CA. Clients at GPS have produced, recorded or mixed projects that have sold more than 100 million records worldwide.
About Global Positioning Services
GPS represents a select roster of record producers, songwriters, mixers, engineers, DJs & recording artists. With an A&R approach to management, their focus is on developing career clients. GPS provides services including day-to-day project coordination, contract negotiation, royalty collection, social media administration, invoicing and global industry outreach.
The current GPS roster of clients includes Mikal Blue, Billy Bush, Noah Georgeson, Ethan Johns, Emily Kinney, Tom Lord-Alge, James Maddock, Dana Nielsen, Thom Monahan, Vance Powell, Joey Raia, Bill Reynolds, Carmen Rizzo, Thom Russo, Charlie Sexton, Duncan Sheik, Geoff Stanfield, David Tort, Cenzo Townshend and Brian Virtue. Their clients have contributed to the success of prestigious artists including Kings of Leon, Kanye West, Norah Jones, U2, Paul McCartney, Jay-Z, Florence and the Machine, The Rolling Stones, Seal, Dave Matthews Band, Rachael Yamagata, Juanes, Eric Clapton, Modest Mouse, Paolo Nutini, Ray Lamontagne, Snow Patrol, Adele, Ryan Adams, Yeah Yeah Yeahs, Joe Cocker, The Pet Shop Boys, Bob Dylan, Train, Nirvana, Colbie Caillat, Tom Jones and Weezer to name only a few.
Event Registration
SPACE IS LIMITED FOR THIS EVENT, AND PRE-REGISTRATION IS PREFERRED
SDSG Active Member Admission: Free
Non Member Admission $15.00 online / $20 at the door
Online registration for this event is closed